Day 2, Poop, love, Eat, love, Sleep, love
Day 2.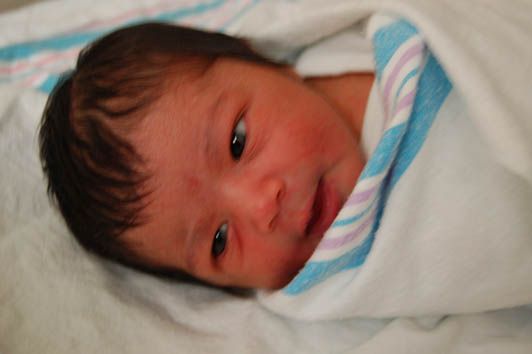 Yesterday was filled with visitors! Baby Boy and Mama worked with some lactation consultants to help in the brestfeeding process. It is tricky and baby boy's got some strong little jaws. Breast feeding is frustrating and difficult but Theresa is doing great . learning more and more and determined that Akello will be breast fed.
Akello has a VERY strong suck reflex. This is very good in that it is not hard to get him to latch, he is always hungry and is always on the hunt for a nipple.
It is a pleasure to hold him and to have him fall asleep as he looks at me. Its one of my favorite things.
The hospital we are staying in is very nice but the interior or the rooms is rather lacking. It annoys me. No end tables, no rocking chair, no easy acess outlet plugs. No lighting over the guest seating area,
If this place had a 24hr starbucks they would be raking it in. They have a coffee bar (with bankers hours) other than that, the frulati café is open until 9pm, but it only has drip coffee, bad drip, plus the classic NJOY non dairy creamer. I am spoiled on organic creamer now . So I just drink it black.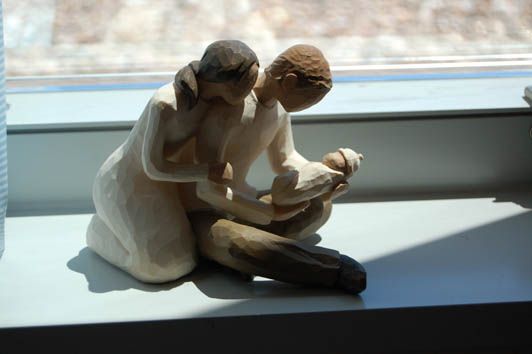 Anyway, we are excited to go home on Sunday but do like the close nursing care for questions and help.
Theresa has come up with a new song for Akello,
I cant write music, thats why I play drums, but here are some lyrics
You are….my little Tortuga….your name is Akelllo…you're a sweet little fellow!
My buddy Ron has already given him the nickname of A-Kel. Which I think is pretty cool. Tony and John like to call him mellow kello.
Theresa is up and about and feeling really good. Hopefully she will have time to go downstairs and check her email. We will see, I taught her how to change a poopy diaper today since she has been bedridden since the birth.. its is weird for me to be teaching her, seeing as how I only have 2 days expireance, but really that's all you need I guess.
Akello has theresas toes. He is very strong, he breaks out of the strongest swaddle. I call him lil kong' cuzz he reminds me of king kong! Breaking out of his chains!