DAY 14, What happened to day 13?
Well, saturday had me worn out!
I laid down for just a second at 7:30pm and within minutes, I was out!
I woke up at 10:00 sunday refreshed and ready to go! and really looking forward to today.
Well here is the sunday picture. Week 27!
Today Theresa and I spent the afternoon in Wimberly at my friend Paul Steindharts place.
We swam, well (I swam) kiked the ball around and then Paul and Jutta prepared a wonderful meal. We got back into town around 9:30. We met Paul's business Partner Fred and his lady Carmen. Here are some pics.
facing the river from the deck. That's Paul enjoying some pecan pie with a Latte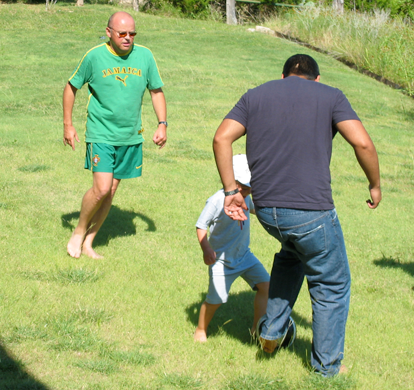 Paul's 4 year old son Vincent makes a formidabble foe on the soccer field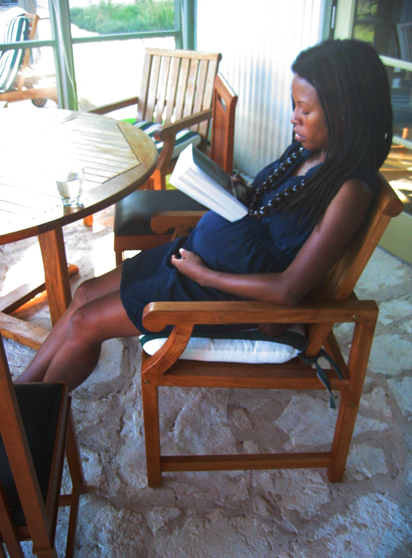 Theresa enjoing a book of Walt Whitman poems on the deck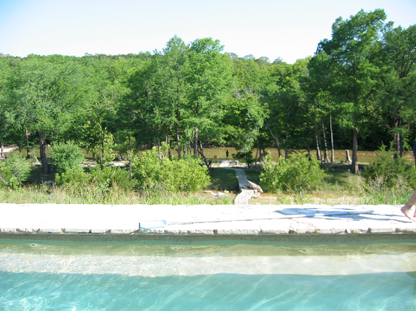 View from the pool. That's Theresa wayyyyy in the backround at the riverbank.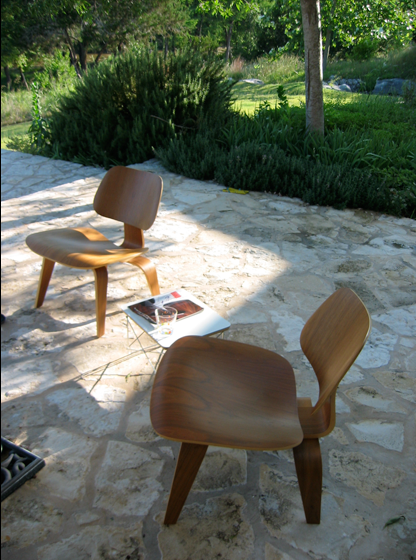 I loved hanging out on these Eames LCW chairs!
More tomorrow!