Day 16. New Camera
Today I shopped long and hard on the internet. reading reviews and what not for digital cameras.
This morning I decided on the CANON SD600. I checked the usual suspects, and while everyone was having a sale...circuitcity had the best price. I must say, the guy who helped me at CC knew alot about cameras and lenses and was very helpful. That just seemed weird. I would expect that level of service froms say...well my store, or well i dunno, some place other than a big box chain store.
I was all set on the SD600 BUT then the guy showed me a panasonic that was $50 cheaper. Now I looove me some P-sonic, but they are very new to the camera market so i was skeptical. I ultimatley settled on my original intent.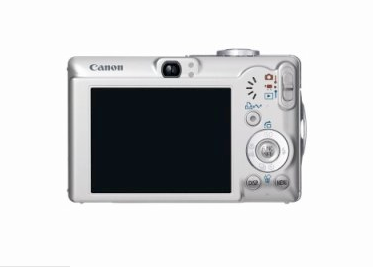 Heres a tip that I didnt know. I was telling the salesaman that i wanted a camera that had very little lag time. He explained to me that there are two parts where lag occurs. There is lag in getting the camera to take the picture and lag in the time it takes to process the picture. He said that for the lag in processing time, All you need is an ULTRA memory card. these are the fastest cards on the market and significantly reduce processing time. So yeah, i bought one of those.
Anyway, The rest of the day had me helping my friend move. talk about tiring. He lives on the 3rd floor AND is a pack rat. I think I counted like 4 bottles of the same shampoo when I was cleaning out the bathroom.
Oh,
today was theresas first day of her new summer job! She said she had a good time and that she liked it. It is a temporary contract job where she helps a software company called compass learning to make sure that their programs are in line with state mandates. She will do this until July 17th, after wich, we are going to take a trip to San Francisco! That's the plan anyway.