DAY 32 SUNDAY PICTURE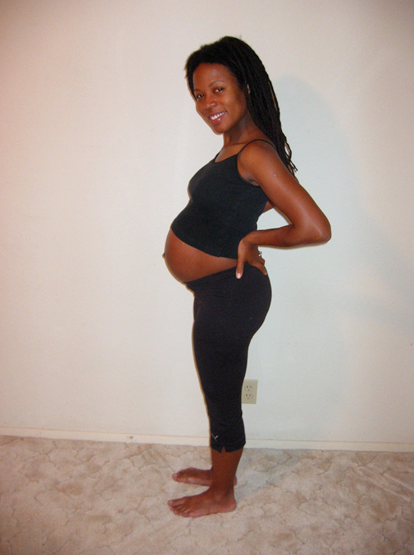 WEEK 30!
Tonight we watched a tough loss to the Miami Heat, and I went through the swatch ring trying to select paint colors for the nursery mural and the bedroom. Theresa had originally shot down my plan to paint our bedroom a light grey and purple. She didnt want the room to be dark. We had previously discussed going all white. BUT, that was BEFORE this little boy showed up. The problem with going all white, is that we cant afford to replace the carpet (a dirty ivory color thats in the picture above) with antique finished white plank flooring. SOOOO. now all white wont work, because i fear that it will only bring out the "dinginess" of that carpet.
Theresa also feels that she would have never picked the colors of the house if i had shown them to her either and yet loves the finished product. She has decided to stay mum on the subject going forward. Whew! i thought i was going to have to get out the duct tape for a little bit there!