Day 4. Going home
Salt $.10
Pepper $.10
2 packs of ketchup $.15 each
International Delight Creamer $.30
Breakfast Buffet Plate $5.00
Not having to sneak sugar packets from the Hospital Cafe...
Well, you get the idea. We were very happy and relieved that With the supplement and Theresas milk, baby A had his weight back up and was ready to go home.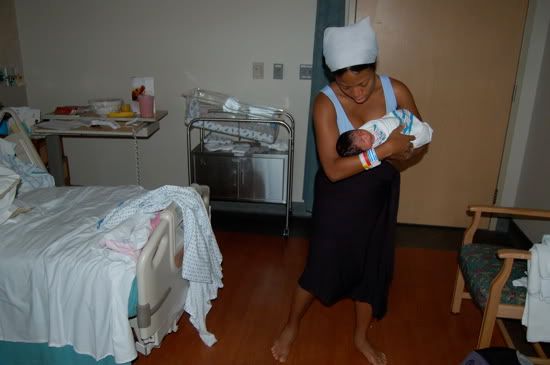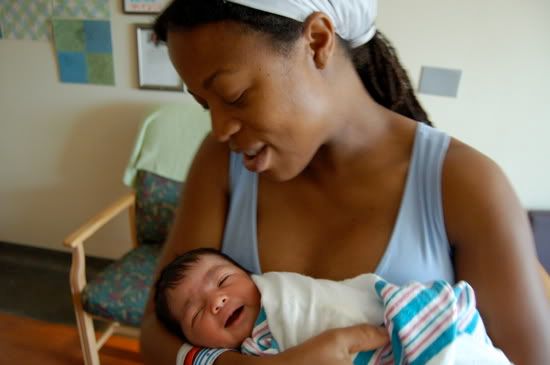 Theresa was up and moving and feeling good. She danced with akello and finally had a chance to enjoy the flowers that some of our visitors brought in!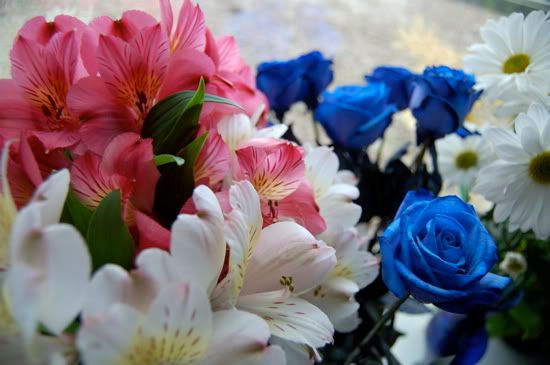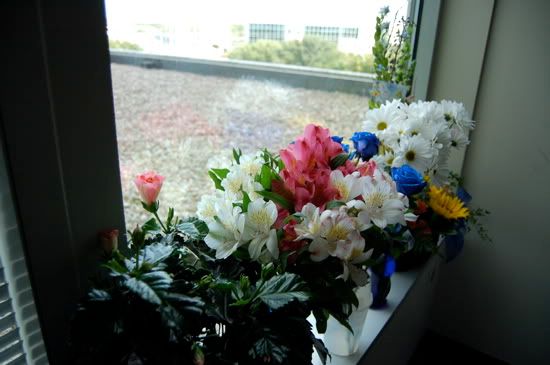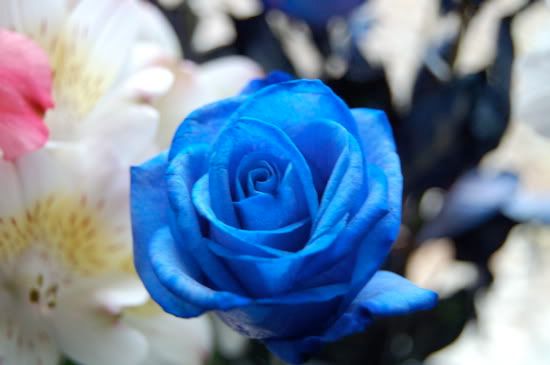 We were big fans of these blue Roses that Mrs. Duda (sp) brought in .
We did have a scare though, i was looking at his diaper and noticed what looked kinda like blood and urine. it was a pinkish brown. So i thought there might be blood in the urine. i stayed cool and just guessed it to be something else nobody told us about. I told theresa and we both agreed not to worry. we asked the nurse and she said, that its what happens when they urinate when they first get breast milk, some kind of crystals get flushed out of their system with it. It was OK!
whew.
Well i walked outside to get the carseat and forgot how hot it was. I had been in the hospital for 3 days never even stepping out to get some fresh air. I brought the car around valet style and brought up the car seat.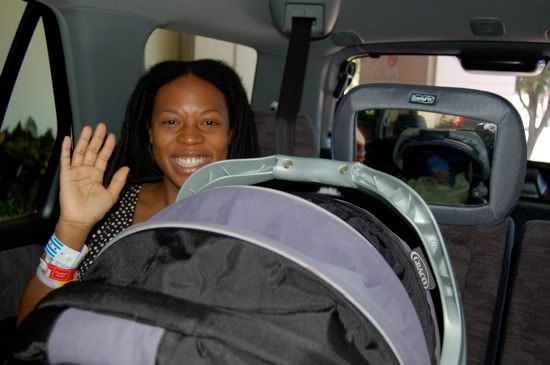 Theresas Mom was their to help us load things in and then made us lunch after we got home.
It was nice being home, bUT
its a lot harder getting out of my bed than it is the little expandable sofa in the hospital.
and of course, I was out of creamer when i got home. so i went to HEB to fill T's Rx and i thought i would go get some creamer, but they are out! so i drive over to target. OUT!!
NO horizon organic creamer in the Mopar area! lame so i bought land'o lakes.
I came around the corner and say Theresa burping Baby. too cute.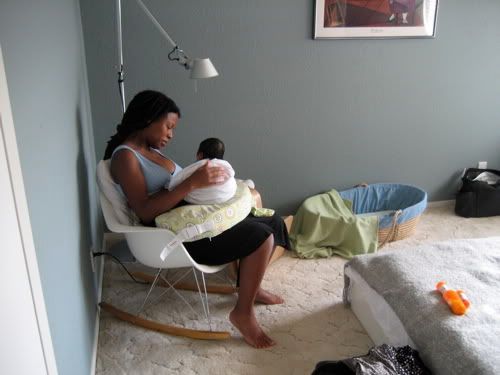 today AK whized on mama while she was changing him. i said, "dont forget to clean his penis, i think he got some BM on it." she started rubbing the warm wet gauze on it, and all of the sudden it was like the
Bellagio Hotel
up in here!
So BM is hospital staff speak for Bowel Movement. now we cant help but say it all the time.
We have the laptop on the end table in the bedroom and its like our little go to guide for all are problems. Hmmm...burping tips? Google it!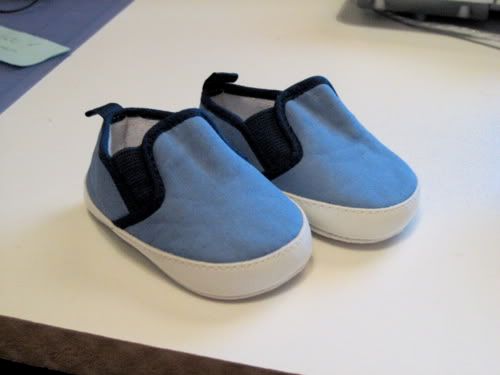 cant wait to put These on him!
Oh so, i have changed the description on the blog. This blog will now be out our new family and not so much about decorating. Although im sure we will be talking a lot about montessori still.
i posted day three right b4 day 4 so scroll down to see that one too.