I should be sleeping but i was too excited. Burks Reprographics had my Birth Announcement postcards ready at 8am this morning! I picked em up and am thoroughly satisfied. Oh and get this...the charge was 47 bucks! thats right, for 100 printed and cut! A job well done and done quickly. Kinkos was going to charge me 140! for worse! amazing.
Burks Reprographics
. Recommended.
also, Theresa ordered me a birthday present or two and one of them arrived today!
im so excited! look at this little cup!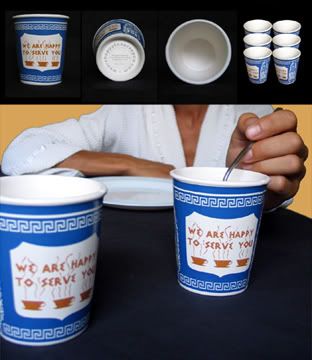 I first got to know the cup from seeing it on Seinfled episodes, only later realizing it was a New York thang. This one is made out of ceramic. i LOVE IT!
Get yours at
Velocity
Baby was really liking the mobil today. he can probably only see the red ball though and thats whats holding his intrest.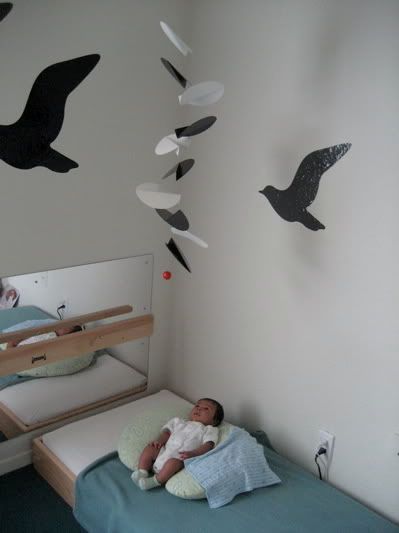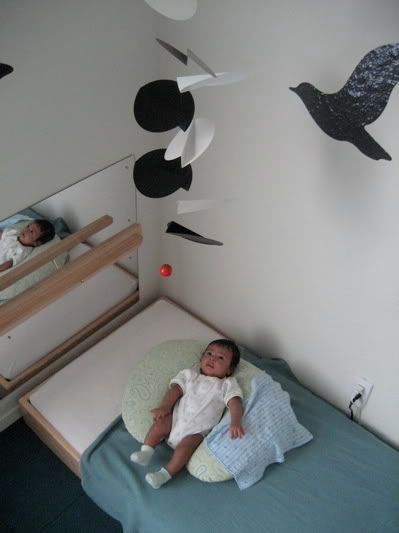 This close-up is for you Corina.