Addicted to Mommy (groups)
from the desk of Theresa: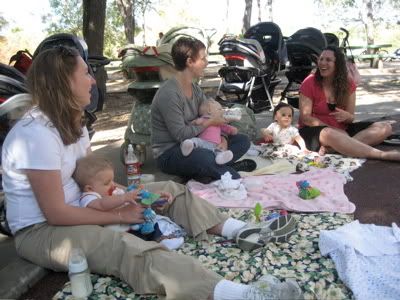 I am addicted to mommy groups. It's embarrassing to admit but I am constantly in search of that perfect group of like-minded women raising children of similar age living in close proximity. I have not found my "ideal" but what I have found is even better. Women of all different backgrounds (race, education, economic status, politics, etc.), with children of varying ages (4 weeks to 18 months), living all over Austin and the surrounding areas (Georgetown, Cedar Park, Round Rock, Pflugerville, Hutto, Leander) who are all striving to be good parents and give their child/children the best start while trying to take care of themselves (mentally, physically, spiritually, emotionally) in the process.
I love these women.
I need these women. Sometimes even in the privilege of being able to stay home with Akello, it can sometimes feel isolating. I have sat in the house contemplating my parenting choices, 'Is this right, is this wrong, should I, etc.' They have helped me embrace motherhood, feel more confident and see that there are so many ways to do it. We all have our child's best interest at heart and ultimately that is what's important. There is not one way to parent and there is NO best method. There is what works for you and your family.
I have learned so much in the past few months from these women and I have learned so much about myself. I think my continuing search for mommy groups has become more about building community. You've heard the old African proverb, "It takes a village to raise a child." In western society the village as it once was no longer exists, there are no clans or tribes (very few), most people tend to live far from their extended family and in general most of us lead very busy separate lives (work-home-back to work). So, we create these sister circles to provide support, comfort, knowledge, fun, laughter and community, our own little villages of sorts.
I want my son to have a sense of community. The feeling that he is part of something bigger than himself and that he doesn't have to go it alone if he doesn't want to. I want him to have a sense of being connected to the people and places around him.
This past Sunday at our church there was a blessing of the new church site. It was wonderful. We had enough people there to surround the perimeter of the building, hold hands, and say our prayers. We blessed it with baptismal water, incense, and with the dirt from all our homes and all over the world. A wonderful prayer was written for the occasion. Here is just a portion,
"God of Creation, Maker of Heaven and Earth, you have given us this land on which to build and grow and flourish, soil in which to plant ourselves to be a blessing for this neighborhood and the larger world that surrounds us."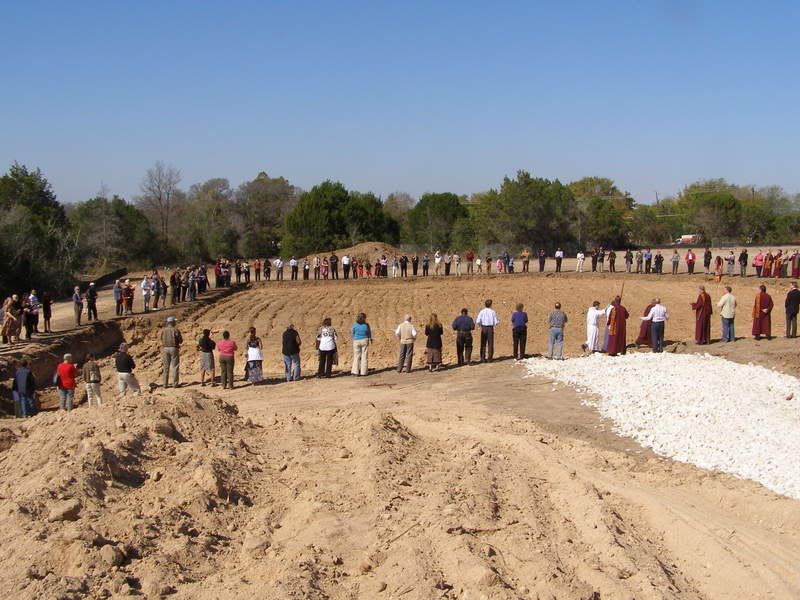 I felt so proud to be a part of this community. The idea of building, growing ad flourishing is a part of life's lessons that I want Akello to experience. Whether in a playgroup or a church group I want him to grow up with a sense of belonging and community. That he is a part of a family, a neighborhood and the larger world. No one is alone.
FROM THE DESK OF GIL:
tummytime!