birth announcements
Theresa and I have finally come close to finishing up the birth announcements! its taken us forevor b/c you know how we do it...and if you don't you will soon see!
Well lets start with the latest on akello! He just gets cuter by the minute! the other day i woke up in bed and looked over, expecting to see The back of theresa's head, but no, i saw little akello, all smiles and giggles just wigglin and stretching. Nothing will wake you up faster than seeing your baby wide eyed, bushy tailed, and all smiles.
We have been going to the park on wells branch a lot, almost every free moment we have. Today theresa showed me the fishing pond. it was so beautiful, there were families all around and it seemed very Norman Rockwell-esque. walking at the park has become a favorite thing to do, and we cant wait for akello to be able to run around the playscape and what not.
Akello is really starting to find his hands and is working on self soothing. he trys to suck on his entire hand sometimes and hasnt quite figured out how to just suck on some of the fingers. Here he is trying to suck on his hands while Ella holds him!
last week We took akello to my sisters house in San Marcos for a tasting party for her new business, sugar and spice quourmet desserts. The funny thing was, is that theresa and I had forgotten to eat dinner. We had even said that morning as we were planning our day,...."hmm, gina is only going to be serving dessert, so what are we going to do for dinner?" "oh, well get something on the way."
well we forgot to do that, but luckily my dad hadnt shown up yet, so we sent him to DQ to get some burgers.
Grandma drove in especially to see akello! he didnt dissapoint and even gave her a high 5!
Gina's treats didnt dissapoint either, and we were stuffed by the end of it.
Gina makes awesome desserts with an emphasis on customization and presentation.
prices range from 25 bucks for a box of cookies, to 45 for a cake or pie.
Sugar and Spice Gourmet Desserts
. Recommended.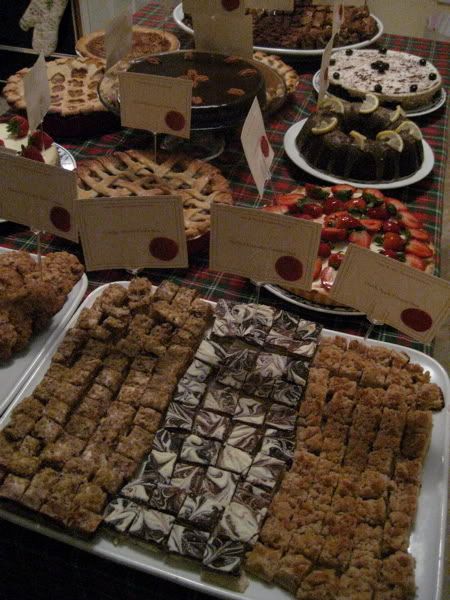 more hand sucking while looking at grandma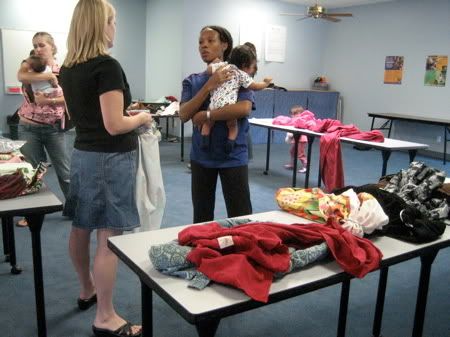 Last tuesday i drove akello to Family Connections so that we could go to a
Nino
Meeting. this group is all about promoting baby wearing, or should i say, carrying a baby in a sling or wrap of sorts. Theresa met us there midway, and we both had a chance to try on all the different types of slings. i found this one wich i checked out for a month. then i will return it, and if i like it ill buy one. its from
kangarooKorner
. i like it b/c there are no adjustments on it other than the sizing buttons. its just a pouch. very cool.