Please joing me in welcoming the latest additions to the family
These Vintage Eames Chairs were a steal off of Craigslist. I wont tell you how much i paid for them becuase i dont want to make anyone jealous!
They are low to the ground, and very baby friendly! perfect for the little one to cruise around the room and eventually to crawl into.
So this morning i went to a "dads and newborns" class at
Connections
This class was free mind you, and offered little insight, but some pretty good entertainment from the cast of characters that HAD to be there because of Child Protective Services.
We were going around the room doing the normal introductions, and apparantyl i was the only one there on my own free will. It was pretty funny. but not really.
So lets talk about the mural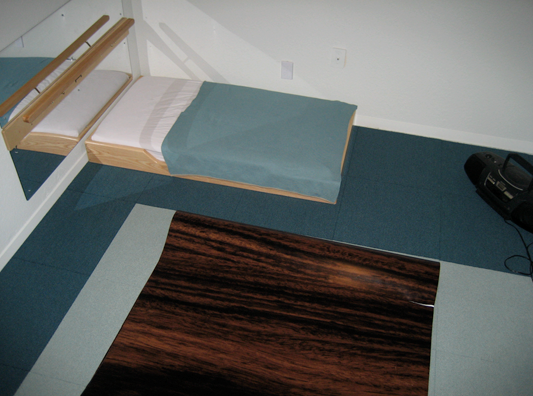 I have gotten a lot of feedback regarding my idea of foam core not holding up to the baby. Well i dont want it getting all torn up, so i think im going to glue the wood straight on to the wall. i will probably do a series of tests.
Theresa and I are going to Houston and will be back on Thursday, so no blogs till friday! see you then