New Montessori Links
You will notice that i have added some montessori shopping links to the right column there. Little Red Robin is at the top for good reason. I have bought a couple of things from them and have really been pleased with the service.
Lord and company is a good resource as well for furniture, including the floor bed.
Michael Olaf is highly regarded as one of the best resources for books, toys and furniture and the catalog is a great tool that includes philosophy, training and ideas as well as product. However the website design is horrible and they don't sell online. you have to order the catalog wich is a pain in todays run n gun society. But its worth taking the time to do, again, a great resource.
We had a great weekend filled with visitors and outings. More on that soon, but for now here are some pics.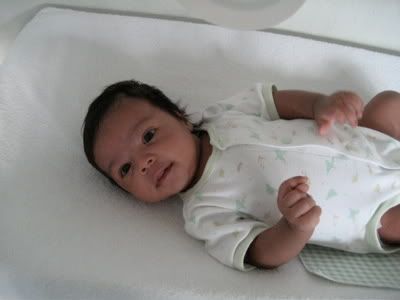 Oh, Natascha (sp) made us this awesome little scrapbook on akello's first weeks of life! she even gilified it with black, steel and subdued colors. i flip through it over and over again.