Baby Shelves & Fence progress
Theresa has been working on this project for the past couple of days, and yesterday she checked it off her list. Theresa wanted additional shelving in the closet as well as a way for the baby to hang his own clothes. Thats one of the montessori things, independence and all. This little unit was theresa's introduction into anchor bolts and how they work. She got pretty frustrated at times but didnt want my help in the least bit, except to bail her out of one instance,
but other than that, she did it all herself! i was mad at her, and proud of her all at the same time.
i just didnt want her doing any of that sort of work is all. I keep telling her to take it easy! but she keeps on saying she is able, and feeling great.
So...the fence. Do I have to remind you of the before? ok for drama i will show it again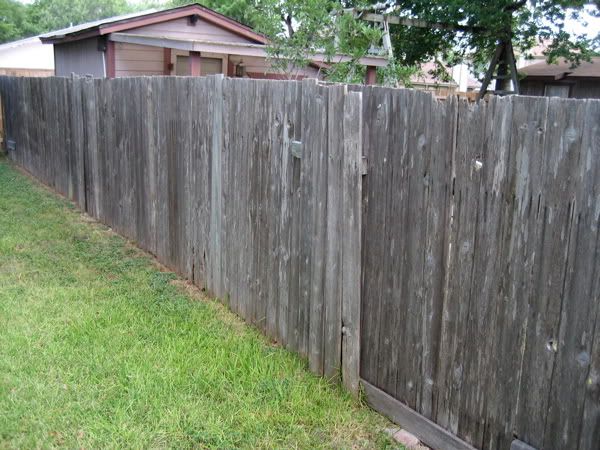 and the after...
Pretty Flippin Sweet.
The Before.....
and the after...
Theresa and I are way stoked about it and cant wait for the whole thing to be done.
The right side of the house is complete, but the left still needs a littl work.
We decided to extend the fence on the right side all the way up to the front of the house, thereby
creating a private alley if you will. Crazy Aaron (the landscaper) suggested it be used as a washer pitch, (horseshoe like game but for poor people) I however am thinking of either a rock and cactus garden, or maybe a vegetable garden, or maybe a place for yoga and meditation.. but seriously, its got some possibilities
Before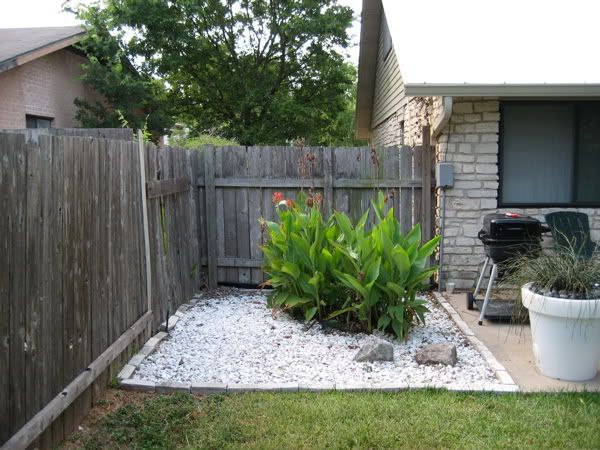 and now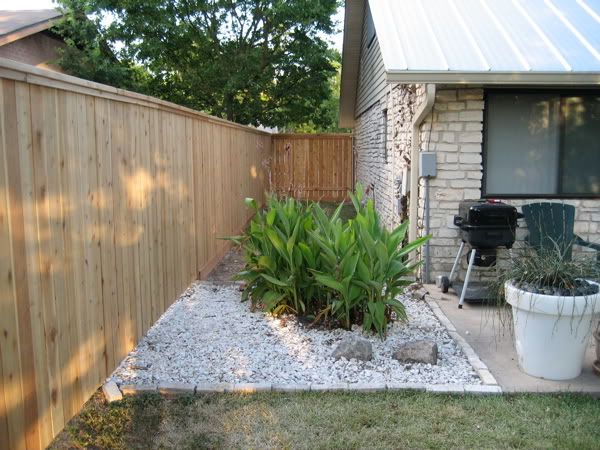 here is a view from the front
A detailed view of the Top "Cap" I really liked this look. i hate the way pickets look. the top cap is very nice looking as well as functional as it keeps the pickets from warping
Now on to the porch!
you remember how it used to look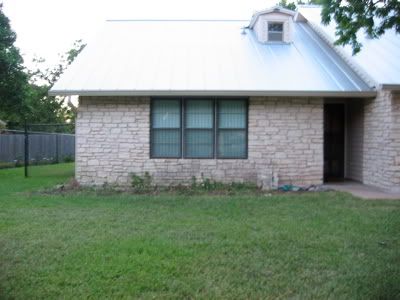 I think there going to pour the concrete on monday!