Bird Mural Complete!
Okay, so commiting on where to place the birds was quite difficult. there are so many possibilities. Well the other day I just said, ok, im comitting something today! So while theresa was busy in the baby's closest putting up some stellar shelving, i decided on where to place the birds and hopped to it!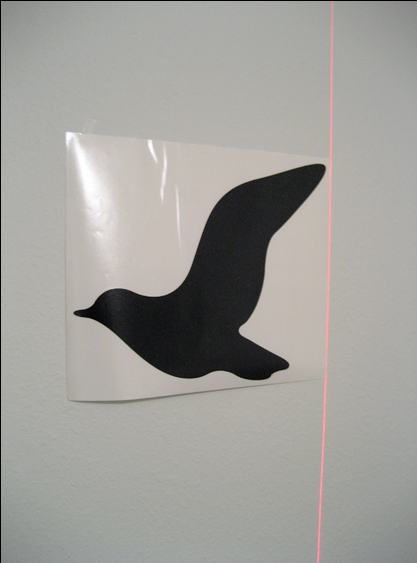 Now I taped up each bird on the wall and once i was sure on the placement, i pulled out the laser!
This little laser level is awesome! it goes in all kinds of directions and patterns and what not. but i just needed a straight line up the wall so that the birds were all uniform, and none looked like they were flying drunk.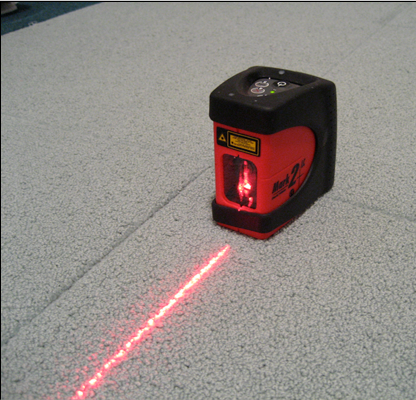 So I put a notch at the top so that when i took the decal off the wall to peel it away from its backing, i would know where to place the top corner of the decal.
using a squeegee i applied the bird decals. The texture on the walls was soooo thick, that i was a little worried that they wouldnt stick, but they did!
Here the birds are with the mobil that i intstalled immediatly afterward. the birds as you can see go on two walls, but they look like they are suspended in mid-air! we lovem!
So this morning Theresa and I attended a great CPR / FIRST AID / CHOKING class. it was held at someones house, and was taught by an EMS person looking to make some extra bucks. He charged 25 bucks a person, and there were 10 people there. and he taught for 1 hour and 45 minutes. you do the math!!
but it was great! Theresa was pretty up on that knowlege already, cuzz shes a teacher and all, but it was all new to me. maybe i learned it in boyscouts. but i dont remember.
anyway, we learned a lot. the heimlech manuever and CPR are different for infants than adults and so there was a lot to keep straight.
So work on the new fence is under way!!!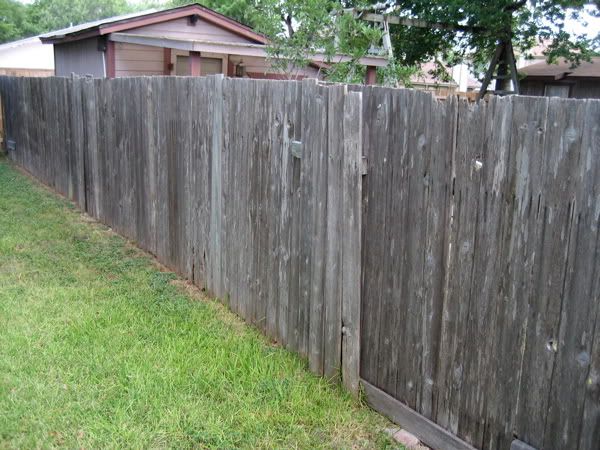 this fence is so old, that when the workers tore it down, all they had to do was push on it. literally.
no tools were needed, they did put there back into it, but it was still pretty easy. Whats amazing was the neighbors yard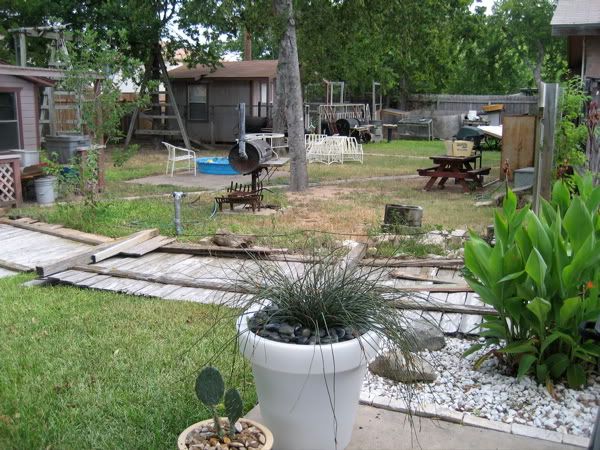 i have been seeing this for a day now while they set the poles. i counted 7 bbq pitts.
Theresa has been busy with photo albums lately. she is in a decluttering mode, and no drawer or box of photos is safe! she is doing a great job organizing and getting things in order.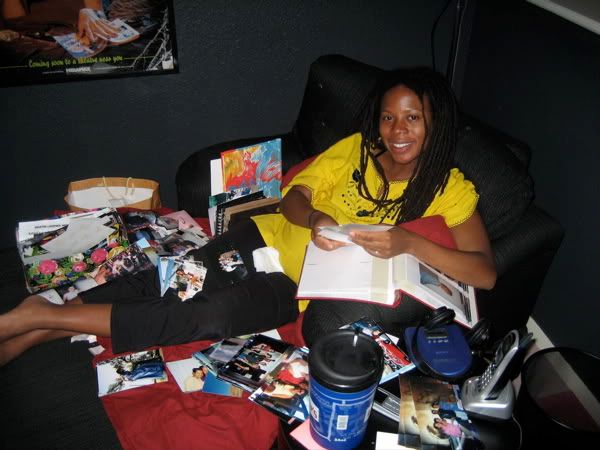 She has been working on the photos for a week, and says that she will be done tomorrow!