the foam has gone straight to my brain
Do you remember that commercial for Dads Rootbeer? or was it another brand?
anyway, the tagline was "the foam goes straight to your brain!"
thats how i feel. I cant remember stuff, i have trouble concentrating, and all that.
on top of that, i lack the energy to blog, and when i do blog like last night, im at a loss for words. Bloggers Block? heehee.
But i dont want to get behind on the days so i blog on.
Now when i started this blog I sent out an email to all my freinds with the link to the blog and a clause stating that i am a horrible speller. Horrible. And that i wouldnt be crossing my t's and dotting the I's. Sometimes i use caps , sometimes i dont, i am aware when i make those grammatical mistakes. But i dont care. for the time it takes to go back and correct takes all the fun out of it.
so here it is to you, strangers and freinds who never got the first email.
there will be days when i so grossly mispell such a word as Quice, well, im sure thats not even the right way to spell it. but i do now know that Quice the food does not begin with a K.
So thats just how it is with me.
Now that thats said lets move on. While im still lucid.
lets recap monday,
Tony Ramos was in town for the ACL festival and came to visit during the day while i was at work. Tony and I go way back. Its crazy to think that both of us have a child now. I couldn't imagine it ever happening at the time when we were playing Drunk Frisbee in the Best Buy parking lot at 3 'oclock in the morning. But here we are. All grown up.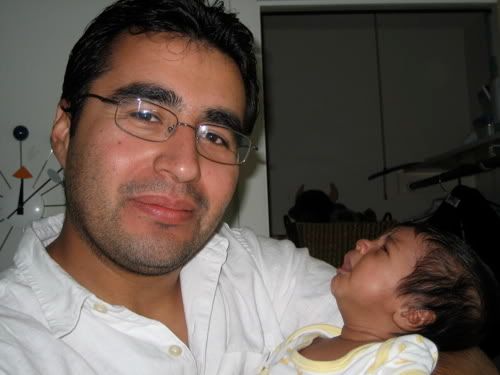 Now since tony is a parent he brought over some parent gifts. No toys, just diapers, wet wipes, patsys, and the such. Speaking of pacifiers, we have found that Akello likes the Avent Brand. I like it too, because its just clear, no pastel colors or cartoony animals on it.
Monday was also Pearls last day with us. It was also her birthday and we celebrated with carrot cake!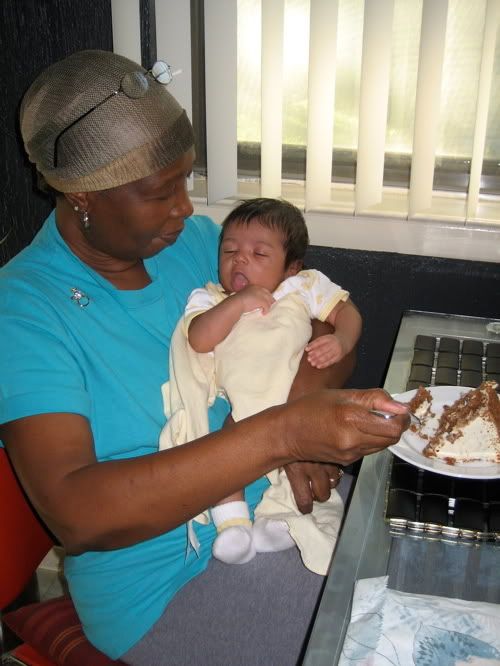 Akello kept on opening his mouth for some too. It was cracking us up!
Oh, so for Pearls gift, we gave her a brag book, just in time for her to take on her
Good Sam
camping trip wih all her freinds.
It was kind of tough putting it together though because
1. we came up with the idea at the last minute.
2. we wanted to keep it a secret so i didnt want to print and trim the pictures at home.
3. At the time, my computer was still at Comp USA getting fixed, so i was limited to the pictures that i took during our 3 days in the hospital. because i had downloaded all of those to my laptop and hadnt deleted them yet. But , and i didnt have time to do this, i was thinking....what if i had lost all my data on the computer?
luckily,
between the laptop and this blog, i wouldnt be out that much, because i have uploaded all my favorite pics to the photo server and could simply copy them back to my computer. whew!
ok, anyway, what i want to talk about is how far we have come as far as getting photos developed.
I had burned all the pictures for the brag book onto a CD so that i could drop them off at CVS DRUGSTORE on my way to work, and pick them up after work on my way home.
wELL! i walk in there, and tell the guy what i want, and he just points to a machine.
"there, use that. We only process film."
I looked over and it was one of those do it yourself photo kiosks. Now i knew these existed but i just have never used one. I stepped over and was impressed with the options on it as far as the media storage sources it could take. Had i known, i could have just brought my pics on a media card, and skipped the whole CD part.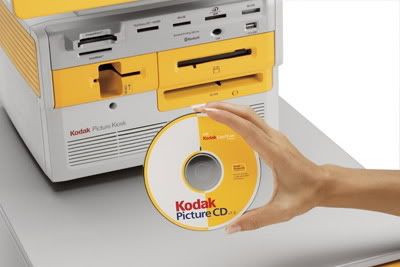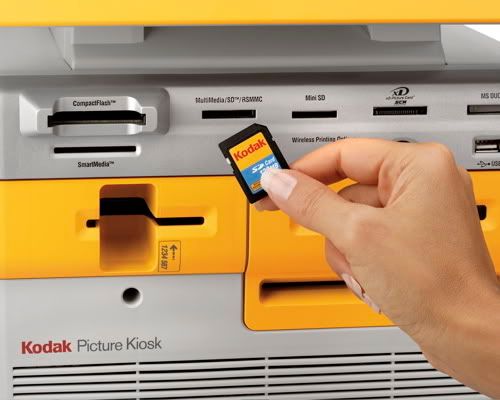 These machines have come a long way.
I put in the Cd, selected all the pictures, selected the size, and then hit print.
It then started printing the photos at a rate of 1 photo every 15 seconds.
I had 27 pics, and was out of there in minutes and paid $7 something for great looking pictures that i didnt have to trim.
Recommended.
Oh, this just in! Ikea to open November 15th! sweet. No more trips to houston!