So how funny is it that Santiago is Akello's middle name and is spanish for
St. James?
no. not very funny but we happen to go to and were married at
St. James Church
!
SO, how funny is it that Akello is a Mali name that translates to "to bring forth".
No not funny either,
But considering that there is a great group of people at "st james" that "brings forth" dinner as a helping hand to any of its members after they have a baby is worth an eyebrow raise or something.
I've been reading davinci code for that past 9 months. gimme a break.
So not only dinner, but pad thai! by request! with dessert and everything!
And it was delivered by Barbara Miller of
Barbara Miller Communications Fame!
Barbara is one of the nicest people I know and it was a nice surprise to have her make the delivery!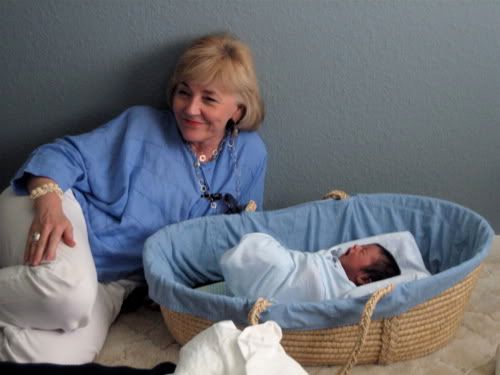 I have been practicing taking a photo of Akello for his "announcement" wich will really only be for those with no internet, Ie. grandmas and such.
So i have taken a picture of this bear with all diffrerent kinds of settings on the camera and this is the best one i can come up with. we shall see.
oh, i almost forgot...
your daily zen.....and yes, i retouched this in photoshop.