Akello is all-terrain!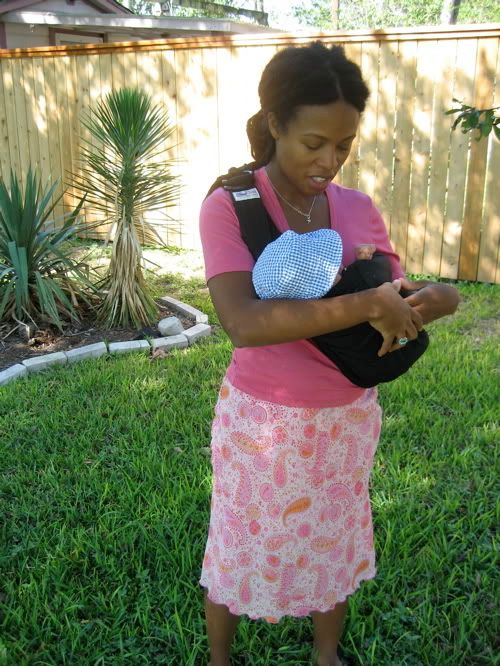 Theresa likes to walk around in the backyard with akello. He looks adorable in his little hat!
Well, i picked up the umpteen proof today from KINKOS of the baby announcement. I walked in, looked at it, and in the words of Kris Swift said, "Unacceptable"
the kinkos guy just said, "look, i dont know how those dots are getting on there. i can try it again, but i already had the tech come out and look at it. listen man, these are just copying machines were working with here, there going to put an occasional dot, or red line through stuff."
Well, my friend Caroline suggested Burkes Reprographics on 6th street, so tommorow i will try them!
I dont know what i was thinking. i know kinkos sucks, and like a fool, i just keep going back there.
but not anymore. this is the last straw.
ok! the blog is up to date! whew! scroll down for other updates you might have missed.